BPN Social Media Campaign Proposals

Reintroducing the agency to the online audience.
BPN Social Media Campaign Proposals
Summer 2021

After completing my college career, I was given the opportunity to intern at the local agency,
Borders Perrin Norrander
. As a summer intern at the local multimedia agency, I earned experience creating print and digital deliverables for their clients. At the end of the internship, a co-intern and I were given a challenge to create two visual directions for the agency's Instagram presence and present it to the CEO. While this allowed us creative freedom, it exercised our responsibility of researching, drafting, and presenting.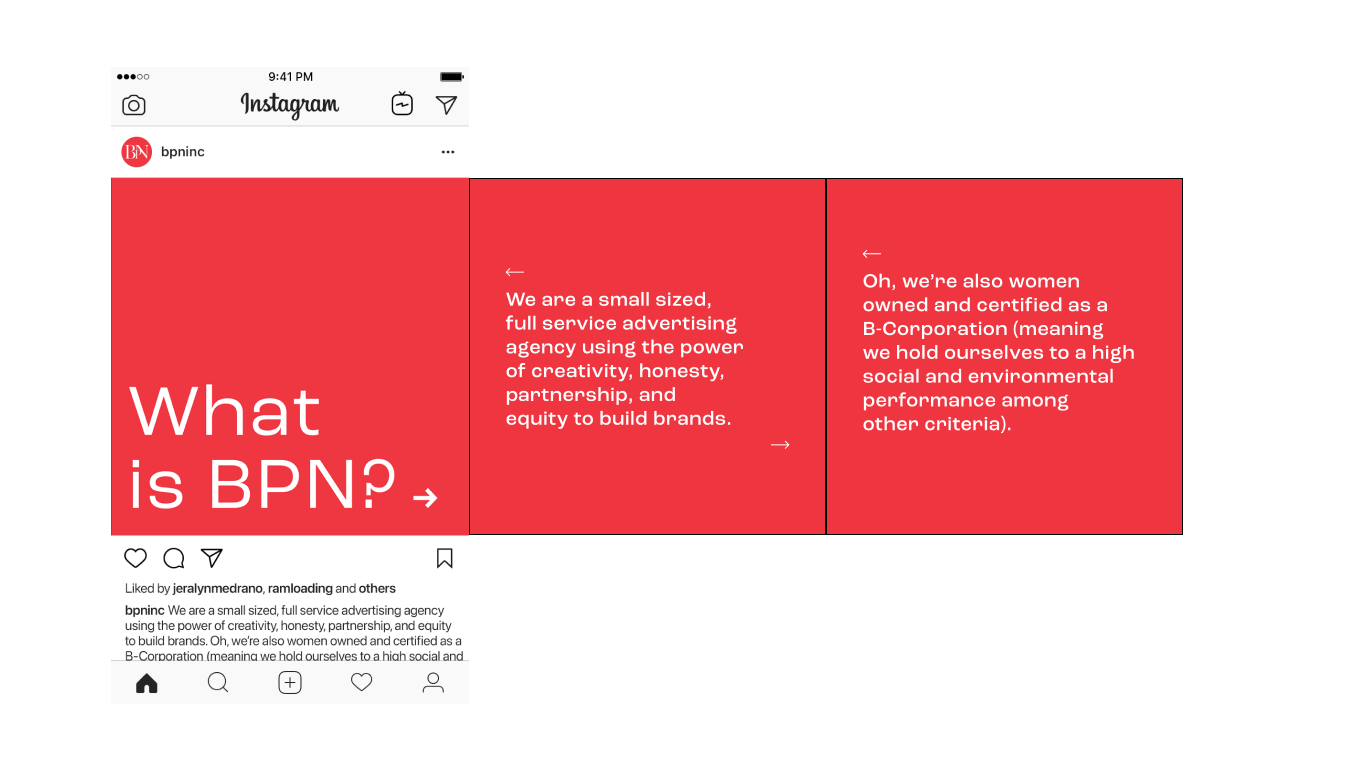 Direction 1 Post Carousel
Direction 2 Story


With this project in our hands, we worked together to meet and discuss our ideas on how we wanted to present BPN online and gave ourselves the responsibility to do our research with the team and explore how we could represent the agency through visuals and copy. After a few check-ins with each other, we would compile our findings and work into presentations that we would share with the production team to get their feedback and implement it into our final presentation. While it was a challenge to create a large project on our own, we were grateful to incorporate teamwork with ourselves as well as working with the agency's employees to spark inspiration between us.


Below are slides of the final presentation that we presented to the production team and the CEO of the agency.