Dating App

Connecting nerds through fandoms.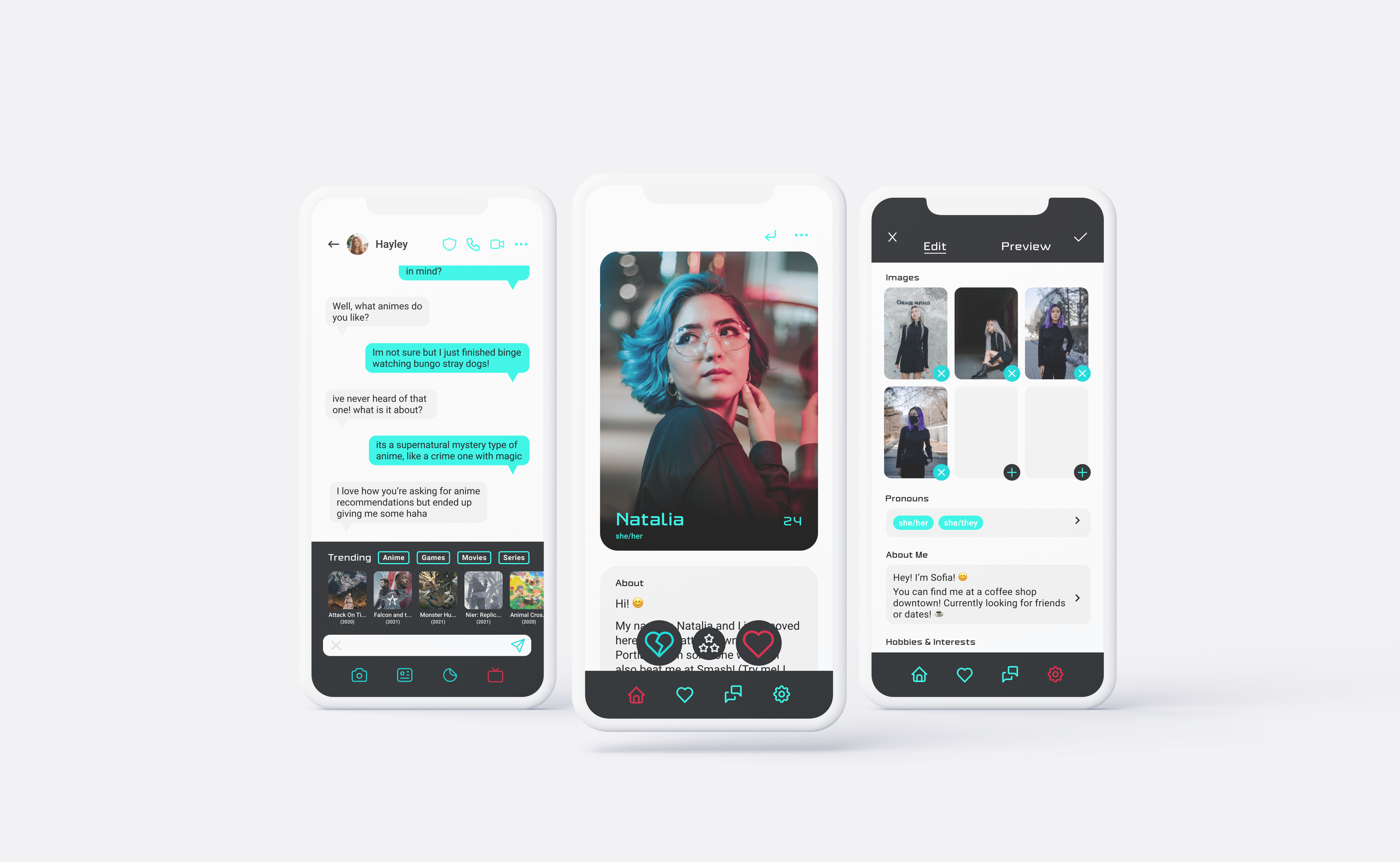 Trying to find your own OTP? This untitled dating app can help!


Created during the first fall of quarantine, this app was an idea from the need to find new connections for nerds. From personal experiences with fandom-heavy platforms, the goal of this dating app was to create a clean design in contrast to platforms that may feel overcrowded.



Dating App Concept Scroll-Through
At the start of this project, two user personas were created to envision the target audience: young adults in their 20s who are looking to connect with others like them through their passions in anime, shows, movies, and video games. What's keeping them from joining other "nerdy" platforms is the lack of organization and the unfavorable reputation of typical users.
User Personas
In this project, the initial goal was to create two flows of how a user may navigate through this app. The two flows focused on the project were sharing one's recommendations via direct message and customizing tags to find similar interests in matches.

"Share Media via Messages" Path
"Edit Fandom Preferences" Path
"Share Media via Messages" Wireframe
"Edit Fandom Preferences" Wireframe