Fourth Plain Forward

Bringing the people of Fourth Plain Boulevard forward.
Fourth Plain Forward
December 2022
Fourth Plain Forward is a nonprofit organization that dedicates support to individuals, visitors, businesses, and more located in Fourth Plain Boulevard International District in Vancouver, WA. As a freelance designer, I was given the opportunity to support
Porque Creative
in updating the nonprofit's brand. My role in this project were creating the pattern and Canva templates that the client can use for their social media presence.
Fourth Plain Forward Primary Logo
Inspired by the progressing idea of "Forward" in the organization's name, the new branding focuses on movement. Accompanied with the name of the organization, the logo has a leaf that points upward to represent the goal of growth within their community. The upward motion is continued further in the pattern. Each leaf is connected by the outer outline as they are stacked against in an upward and forward motion.
Pattern in Brand Colors
Pattern in Posters
Instagram Posts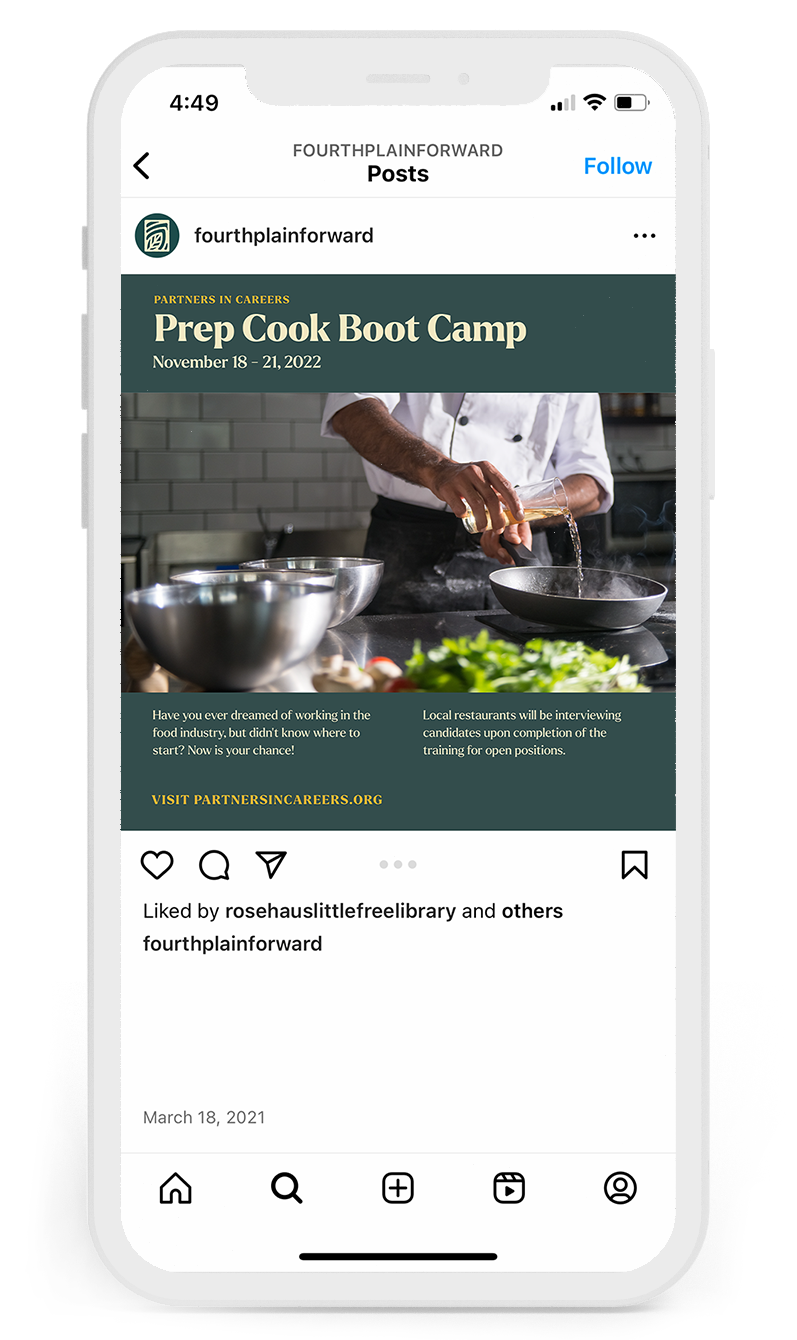 Instagram Post Carousel
Instagram Stories



Project Role: Freelance Designer

Created with the wonderful team at Porque Creative alongside Ovidio Francisco-Juan, Brandon Pahnish, and project manager Katia Vargas.