Happy Lemon


Become a Happy Lemon!
Happy Lemon is an Asian boba shop created in 2006 that later expanded to the US market, including a few locations in the Pacific Northwest. The purpose of this project was to reorganize the various websites Happy Lemon has for its locations and create an easier navigation experience for current and potential Happy Lemon customers.

Images by Happy Lemon

Homepage

Franchise Page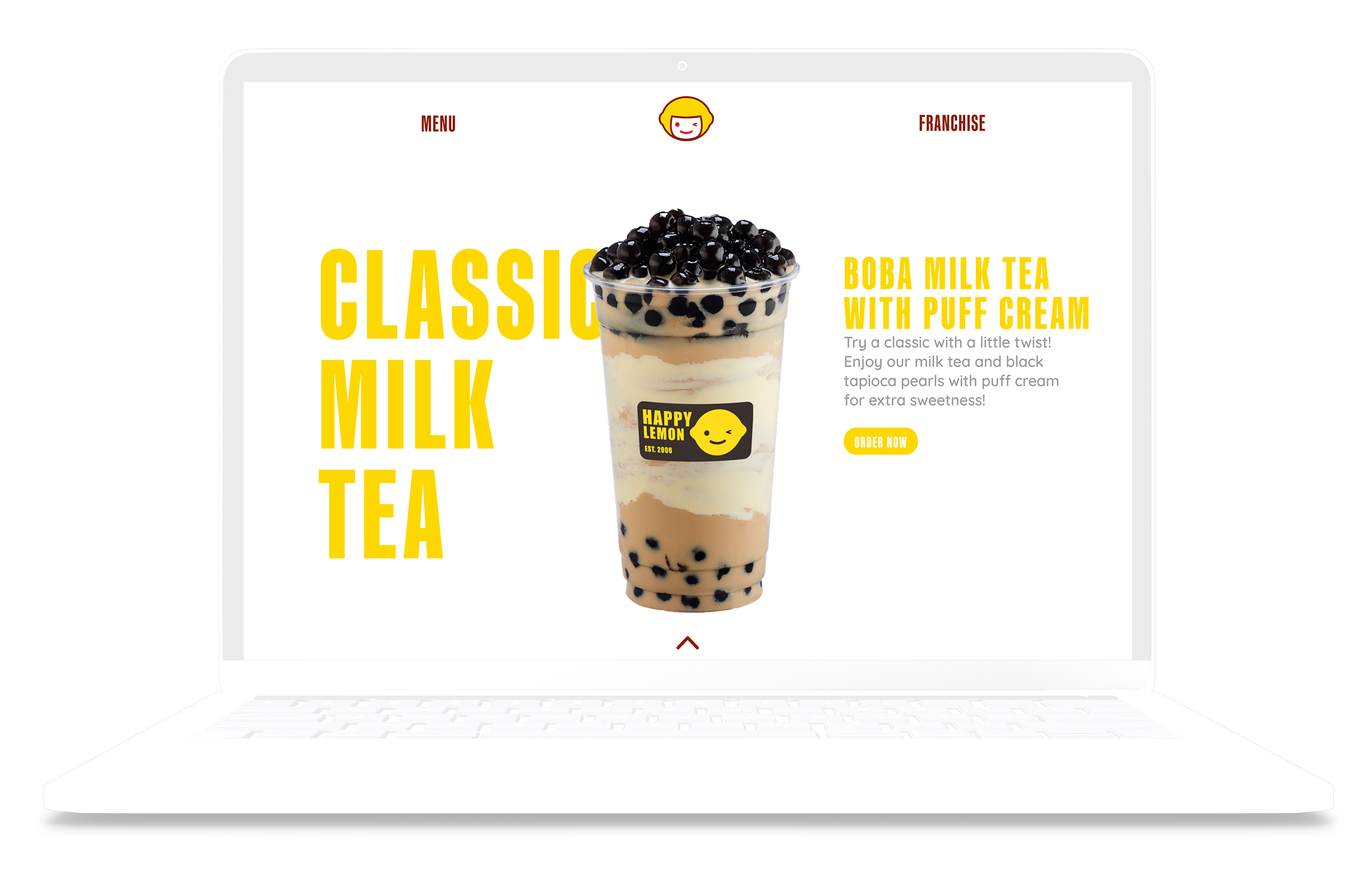 The menu features a menu that will showcase their unique drinks front and center. In addition to this, an arrow will lead the user to a menu that will slide up from the bottom of the screen. This allows the user to browse the other menu items and see what Happy Lemon has to offer.