Mortgage Cafe NW

A new look for a new home.
Mortgage Cafe NW
March 2021

Mortgage Cafe NW is a mortgage broker located in Tigard, OR. Hired onto the project as a freelance designer, I was given the opportunity to create several printed and digital deliverables under new brand guidelines created by
Porque Creative
. The goal of this project is to create templates that the client can later use in Canva and Google Docs.
Brand Guidelines Snippets
With brand guidelines prepared by the Porque Creative team, the deliverables follow heavily from the brand's Talavera Graphic Elements. These graphic elements were inspired by traditional talavera artwork that can appear as patterns. These elements are used as stand-alone decorative symbols, patterns, and unique photo frames throughout these deliverables.
Instagram Posts
Loan Process Story Highlights
Loan Program Story Higlights
YouTube Channel & Thumbnail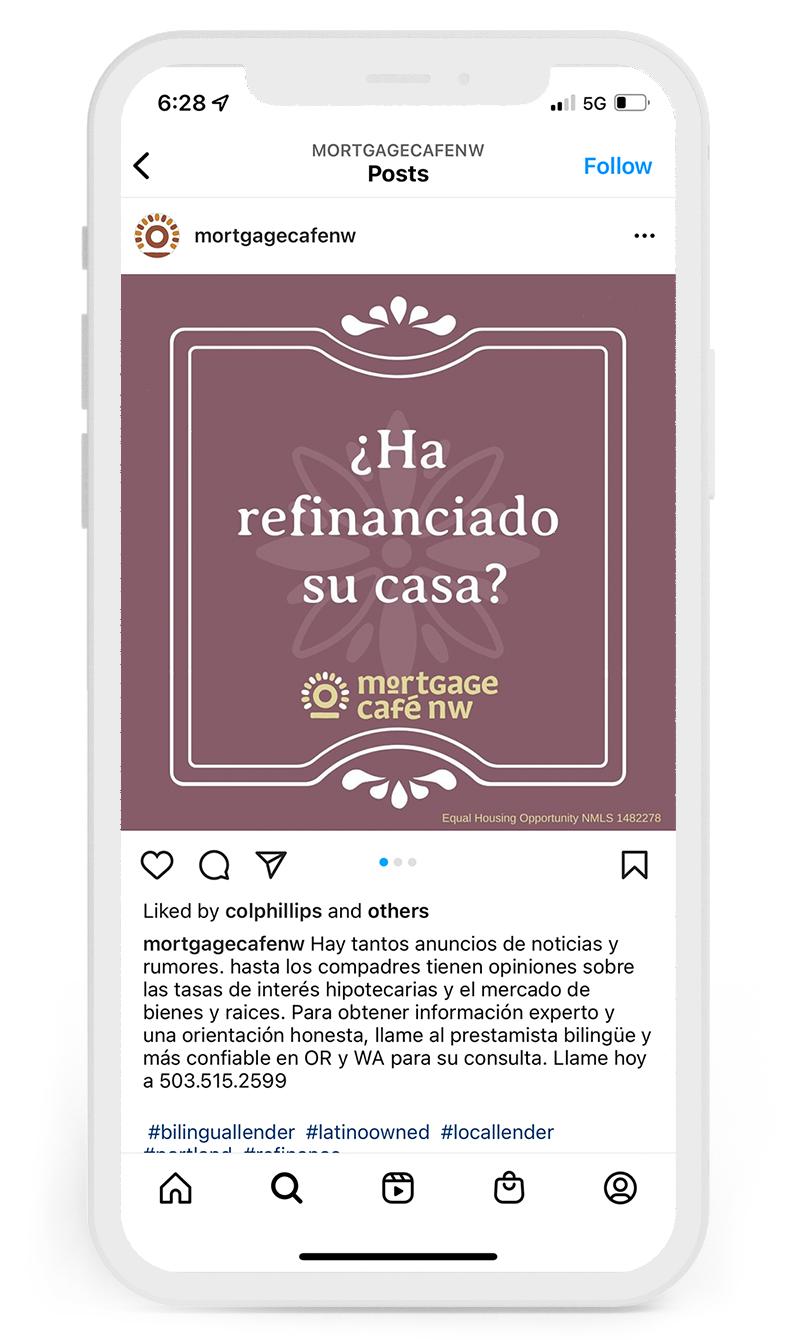 Client's Use of Templates



Project Role: Freelance Designer

Created with the wonderful team at Porque Creative alongside Ovidio Francisco-Juan, Brandon Pahnish, and project manager Katia Vargas.