Porque Creative Social Media

An introduction to a visual design agency.
Porque Creative Social Media
November 2022
Porque Creative
is a visual design agency that welcomed me onboard for some of their projects as a freelance designer. Alongside the projects, the agnecy gave me the opportunity to help launch their social media presence.
Porque Creative's Instagram Profile
The agency's Instagram profile started off with the logo in its profile, a short description, and zero posts. While in the middle of a couple of projects, I was given the opportunity to use my social media skills and explore ways that Porque Creative can invite their audiences to check out their work.
As a ten-week project, I collaborated with the agency's team to showcase their branding work online. Having a clean slate allowed us the freedom to bounce ideas off of one another with each biweekly meeting. While we critiqued on the branding presentation and newly-created mockups, each of us jumped in to help create visuals to capture an Instagram user's attention.
While this project allowed us to experiment and explore, we learned how to collaborate with one another and navigate last-minute changes that may come with social media posting.
Check at the collaborative work at
@porquecreative on Instagram.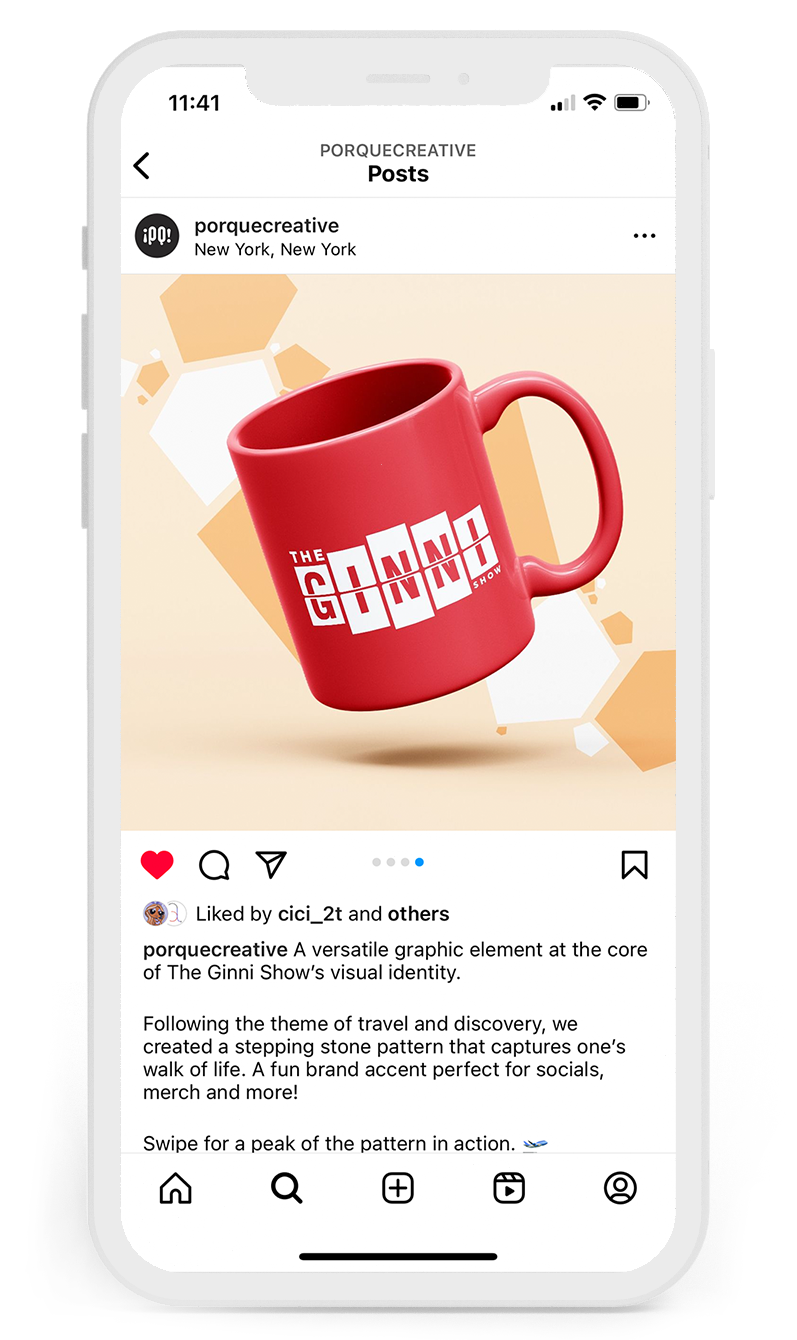 Posts for "The Ginni Show" Project
Posts for "Aero Spinning Fitness" Project
Agency Introduction Posts



Project Role: Freelance Designer

Created with the wonderful team at Porque Creative alongside Ovidio Francisco-Juan, Brandon Pahnish, and project manager Katia Vargas.